Are you looking for Winter Tyres for your vehicle?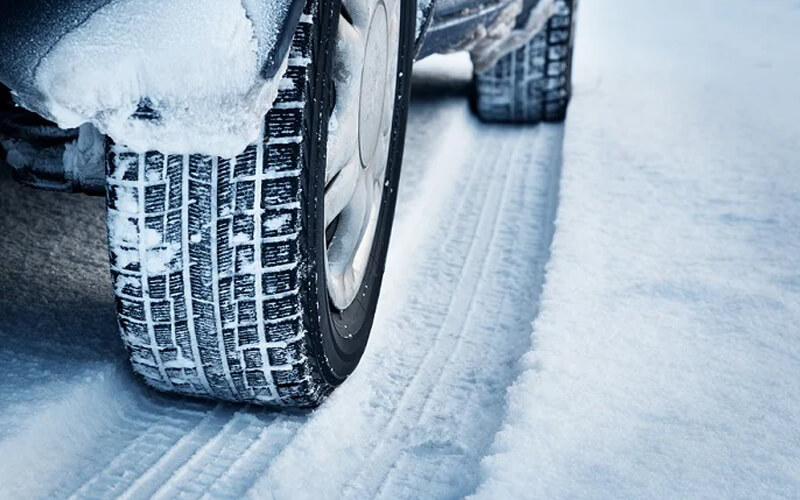 Looking for winter tyres near you? Then you have reached the right destination.
Driving in cold temperatures can be risky and tough due to low visibility, slippery surfaces and snow-covered roads. To ensure your driving safety and comfort during winters, we offer winter tyres Leeds which provide the best performance in temperatures below 7°C.
Heavy snowfall and rain can compromise your on-road driving safety during the winters. Therefore, our inventory at Morley Tyres stocks a wide range of winter tyres Morley available for all types of models and makes of vehicles.
Morley Tyres is the one-stop destination to get premium-quality winter tyres Leeds at affordable rates. All the tyres in our inventory are thoroughly examined and tested to ensure that they deliver the best on-road performance.
We stock only premium quality Winter tyres in various price segments (premium, mid-range, budget) to cater to our customers' budget, driving requirements and needs.
A Glance at Our Winter Tyre Collection
Brands available with us:-
Marshal
Bridgestone
Michelin
Infinity
Continental
Dunlop and many more!
Why get winter tyres?
Unique Design: These tyres are created with unique tread patterns that deliver enhanced grip and traction on roads covered with snow, silt, or mud.
Durability: These tyres last longer than standard units and are less susceptible to wear and tear.
Cost-Effective: Winter tyres Morley reduces rolling resistance, thereby decreases fuel consumption.
Reliable: Winter tyres are manufactured with special rubber compounds that make them pliable in cold temperatures and prevent tyres from going stiff, making it easier for the vehicle to drive on slippery roads.
Safety: These tyres are designed with deeper grooves that allow them to remove excess snow and water from the tyres quickly and offer a better road grip and reduce hydroplaning risks.
Why Choose Morley Tyres?
Genuine Tyres: All the winter tyres Leeds offered by us are authentic and come with EU labels. We ensure that all the relevant information that makes it easy for customers to select tyres is present on their sidewalls.
Transparent: Our team is always transparent and honest about the tyres and car-related services offered by us. Our team carefully examines the damage and then informs you about the solution. Our experts perform repairs and replacements only after getting your approval.
Budget-friendly: We stock winter tyres Morley for all types of budgets. We do not incorporate any additional amount or hidden charges into your purchase.
Great Customer Support: If you are unable to get the right set of tyres, then our experienced technicians can guide you towards the right set of tyres for your wheels.
You can finally end your search for "Winter Tyres near me" and contact our facility today.
Also, if you require any additional information about the range of products or services we offer, then talk to our experienced technicians.
Feel free to call us at 0113 238 1440 if you have any queries
We are located at Britannia Road (A650) Morley Leeds West YorkshireLS27 0AR
Our team is always happy to help!