Are you looking for 4x4 Tyres Leeds for your vehicle?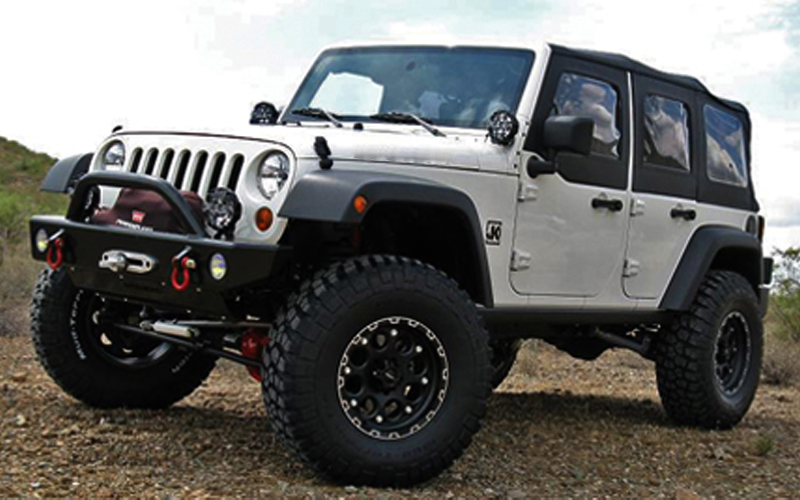 Are you searching for 4x4 tyres Leeds for your SUV?
Morley Tyres and Exhaust is a trusted retailer of high-quality but still comparatively cheap 4x4 tyres Morley. Our inventory stocks a varied range of tyres to meet the requirements of all our customers. We are backed by a team of trained professionals who are well-versed with tyre services, and they can assist you in finding the most suitable 4x4 tyre model for your vehicle.
4x4 tyres are explicitly designed for Sport Utility Vehicles (SUVs) and offer outstanding grip and driving stability, both on and off-road. These car tyres Leeds provide steering precision and a safe driving experience, which is owed to their rugged tread blocks, reinforced sidewalls and deeper tyre treads.
Our Online Services
Now, you can easily buy 4x4 tyres Morley online through our website. Simply enter your vehicle's reg.-number into our tyre finder section, choose the tyres that match your preferences, and then finalise your purchase by booking a suitable fitting appointment at check-out.
Types of 4x4 Tyres in our inventory
Highway-terrain (H/T)
Manufactured primarily for on-road use, these 4x4 models provide optimal handling control and driving comfort when driving on normal roads and motorways. In addition, the unique ribbed tread offers increased fuel efficiency and extended tyre service life.
All-terrain (A/T)
As the name suggests, these 4x4 models are suitable for both on-road and off-road conditions. These tyres offer optimal handling performance, safety and comfort on urban roads and muddy terrains.
Mud-terrain (M/T)
These tyres are specifically manufactured to drive off-road on rocks, mud, slush, dirt and snow. The deeper tread depth, groves, sipes and wider shoulder blocks offer best-in-class traction, handling, steering control and safety.
Top-selling 4x4 Tyres at Morley Tyres
Our inventory is stocked with 4x4 tyres from the leading tyre manufacturing brands; some of our best-sellers are:
Michelin CrossClimate SUV
Yokohama GEOLANDAR A/T G015
Pirelli Scorpion Winter
Bridgestone BLIZZAK LM005
Along with these, we stock globally renowned brands like Continental, Pirelli, Goodyear, Infinity, Sailun, Marshal, and many more to offer you a wide variety of tyre models to choose from depending on your driving style, preferences, purpose, and budget.
Contact Us
End your search for 4x4 tyres Leeds with us. Please stop by our facility or shop conveniently online for quality tyres and services.
If you have any questions regarding our products and service offerings - please feel free to contact us by calling us on 0113 238 1440. We'll be happy to help you.