Are you looking for Summer Tyres for your vehicle?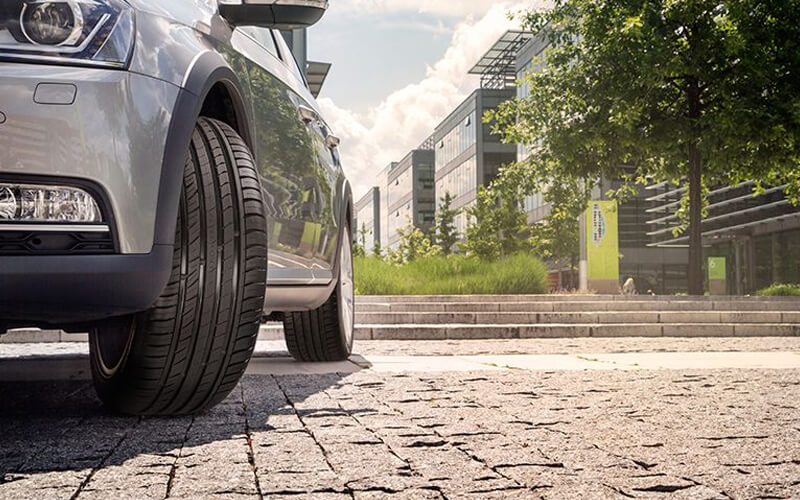 Summer tyres are a season-specific variant that offers maximum traction to your vehicle when it is braking, cornering or accelerating without compromising your car's safety in areas with temperatures above 7°C.
The hard rubber compound used to make summer tyres maximises driving comfort and safety in such temperatures. They also provide good handling and grip on both dry and wet roads.
If you are planning to buy summer tyres Leeds for your vehicle, look no further than us.
We at Morley Tyres are a reliable and trusted provider of high-quality summer tyres Morley. Our inventory is stocked with tyres from the biggest tyre manufacturing brands worldwide, such as Continental, Pirelli, Dunlop, and more. You can easily book tyres from us via our website and schedule a tyre fitting appointment with our professionals.
Summer tyres feature fewer sipes and larger tread blocks, giving them a wider contact patch, resulting in better vehicle handling, reduced braking distance, and braking stability.
These tyres have a shallow tread depth that enables them to be stable even at high driving speeds. This means summer tyres can maintain their shape better and run smoothly in varied road conditions.
They feature specially designed tyre tread bars that enable them to offer better grip and traction. This ensures reduced chances of aquaplaning.
Benefits of Summer Tyres
Here are some of the advantages of summer tyres:-
Responsive Steering
When you are equipped with summer tyres Leeds, the steering responds to the inputs very quickly, allowing you to have a smoother driving experience.
Excellent Grip
The harder rubber compound gives the ability to hold the road firmly, thus, increasing the gripping capabilities of the tyres.
Great Handling
The summer roads sometimes can be challenging to drive on due to unexpected rainfalls, but these tyres give a great vehicle handling ability to move on wet or dry surfaces.
Reduced Braking Distance
Summer tyres reduce the braking distance, enabling the vehicle to stop quickly after applying brakes and thus ensuring your safety as well as that of others on the road.
Brands available in our inventory
Goodyear Tyres
Michelin Tyres
Continental Tyres
Infinity Tyres
Bridgestone Tyres
Sailun Tyres
Marshal Tyres
Pirelli Tyres
And many other brands
Visit us
You can finally stop searching for "summer tyres near me".
At Morley Tyres and Exhaust, we offer a wide range of cheap summer tyres Morley to meet your preferences, vehicle requirements - and your budget. You are most welcome to come to our workshop at any time during our business hours. Our team will be happy to help you.
For more information regarding our products and services, you can certainly also call us.