Are you looking for Performance Tyres Leeds for your vehicle?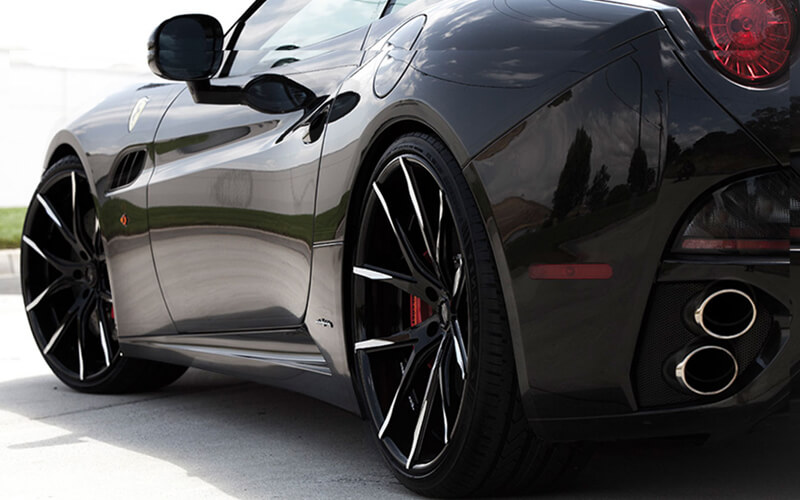 Time to buy new Performance tyres?
Let us offer you the perfect tyre for your sports car.
Performance tyres are specially created for sports cars as well as high-end vehicles. These tyres can improve handling and manoeuvrability because of their clever design and high-quality compounds. Unleash the full potential of your vehicle and get the best track performance.
Morley Tyres is the one-stop destination for customersin the area looking to purchase premium-quality Performance tyres Leeds. Our inventory stocks a wide range of authentic Performance tyres. Whether you are looking for premium, mid-range cheap tyres Leeds, we've got you covered.
Benefits of buying Performance tyres Morley?
Reduced tyre wear
Performance tyres are created with a unique rubber compound and a clever groove design to prevent these tyres from overheating at high speeds. This enables extended tyre life and also decreases the risks of sudden blowouts.
Track Performance
Performance tyres are specially manufactured with an ingenious tread pattern to deliver reliable performance in dry and wet road conditions. The unique design even allows water to evacuate quickly from the tyre and reduce the chances of aquaplaning.
Reduced Rolling Resistance
Features such as reduced rolling resistance makes performance tyres perfect for hassle-free manoeuvring. It also increases fuel consumption without compromising control and handling at high speeds.
Improved Responsiveness
Get the best on-road response by installing performance tyres on your vehicle. Moreover, they are designed with wide shoulder blocks to improve grip and traction.
Steering ability
Performance tyres have an effective load-bearing ability due to their durable sidewalls and great structural integrity.
Some of the performance tyre brands we offer:
All the tyres you get from our facility are thoroughly inspected and come with a EU tyre label to ensure they deliver the best driving experience.
Why Choose Morley Tyres?
Our facility is a trusted and reliable provider of high-quality performance tyres Leeds as well as top-class tyre-related services. Our team always aims to provide 100% customer satisfaction by being transparent and honest about our products and services. Furthermore, our facility only offers authentic products and carries out all tyre repairs, services, and replacements using advanced tools and the latest technology.
You can finally end your search for "Performance tyres near me" and reach our facility today.
We are located at Britannia Road (A650) Morley, Leeds.
You can certainly also buy tyres from us online. Just use the easy Tyrefinder section on our homepage, see what we have to offer and choose the ones that suit you vehicle and your budget the best. At the same time, you can select a date and time for fitting.
If you require help choosing your tyres or need additional information about the range of products or services we offer, please talk to our experienced technicians.
Feel free to call us on 0113 238 1440.
Our team is always happy to help!